Celeb Engagement Du Jour: Ashton Kutcher & Mila Kunis!
It's on, y'all. Ashton Kutcher and Mila Kunis are reportedly engaged! Mazels to them and their families. We know they're everyone's absolute dream couple, their coolness and the fact that they're both actually perfect makes the world swoon as they strut down the street with their venti nonfat lattes. But can we pause for a moment to remember something?
THIS.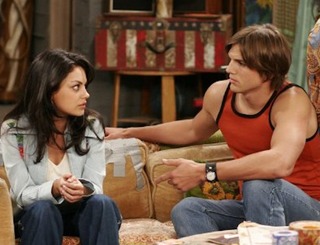 We remember! They're a TV couple who became an actual couple and then made all our dreams come true. Congratulations you two!
Read more at The Daily Beast.
The latest fashion and trends in your inbox daily.