Take That, Instagram! Rihanna Goes Naked To The CFDA Awards
There she goes again! Rihanna was honored at last night's CFDA awards with the Fashion Icon honor. The award, for bold, groundbreaking fashion efforts while remaining true to one's personal style could not have been bestowed upon a more worthy recipient. Proof? Rihanna donned a Gatsby-era outfit on the red carpet, with one major deviation--she was naked.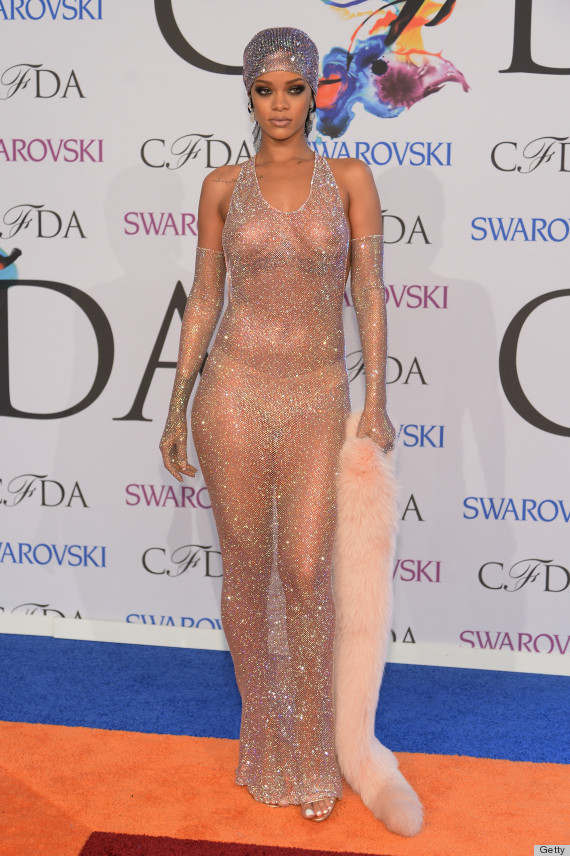 Her transparent, beaded gown was in truth breathtaking, together with its matching long glove and headwrap. Rihanna's entire body was visible, apart from what she chose to hide under a nude thong, her sole opaque item of clothing for the evening. If she can't be naked on Instagram, she'll be naked on the front page. Thankyouverymuch.
Read more at HuffPo.
The latest fashion and trends in your inbox daily.